3 MIN READ
Published 03/02/2021
Claims technology with people at the core
3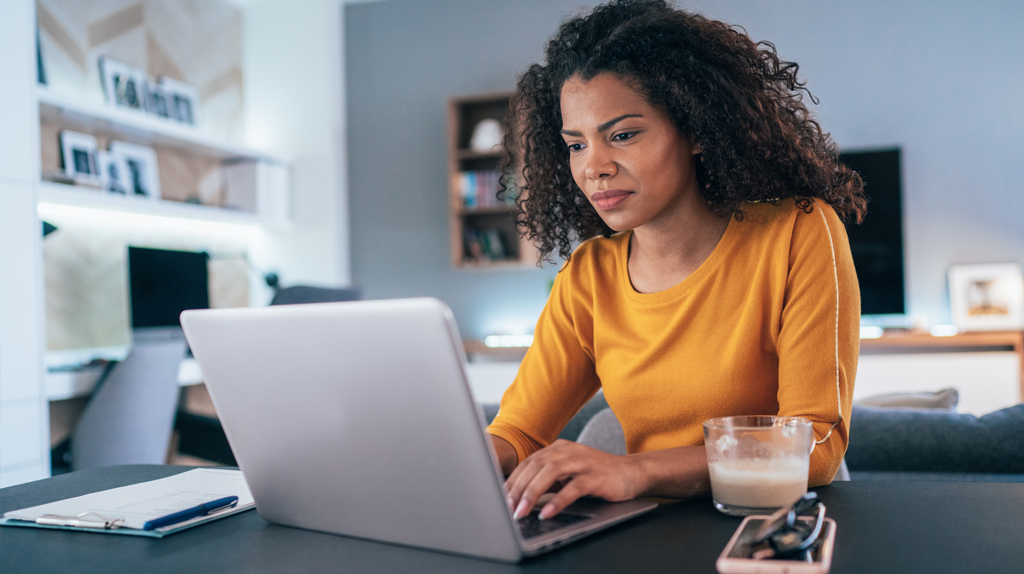 Throughout the COVID-19 pandemic, technology has played an important role in helping manage claims and serve customers – safely from a distance. But focusing on technology is only part of the story. In a recent interview, Steve Deane, Helmsman's chief claims officer, got to the heart of successful technology implementation: people. After all, he says, "technology is only as good as the people who're responsible for using it."
Keeping injured workers connected during uncertain times
Many companies have implemented new technologies to keep business going and serve both employees and customers during the COVID era. But, according to Deane, these investments in technology are most effective when the goal is focused on helping people. When businesses start with a people-first mindset, they can make smarter, more impactful decisions around technology implementation that support the overall user experience.
One example is Helmsman's new injured worker portal, a system that makes the claims process simpler and more transparent for businesses and their employees. Though the technology aspect is "critical" to making the system work – especially during a pandemic – it is second to "putting the injured employee's well-being first and identifying ways to reduce stress and anxiety that often comes with a work-related injury, so the worker can focus on recovery."
"That mindset — of putting people at ease and focusing on recovery — is enabled by the technology of the portal," says Deane. "Rather than using highly technical language – essentially claims jargon — in our written and verbal communications, we're striving to help explain the process in ways that people who aren't workers comp experts can understand."
By focusing on its people-first mission when implementing this new portal, Helmsman was able to address common customer pain points and improve overall user experience. People were at the root of this decision; technology was just the right tool for the job.
Using online technology to assess property damage
Helping companies assess property damage during the COVID-19 pandemic is another way that Helmsman is using technology to ensure customers feel connected and supported. Deane explains, "…we introduced a virtual method of assessing property damage where customers can send images to our claims specialists and that speeds our claim estimating and adjustment." This new method is safer for agents and customers, but it also maintains a people-first culture by ensuring that a live claims specialist stays involved. Rather than replacing personal interactions with a digital interface, Helmsman's new system makes it easier and safer for agents and customers to connect.
Now more than ever, human contact is the glue that connects us – and technology, while a vital tool, cannot replace that. As Deane puts it, "at a time when there's so much chaos in the world around us, feeling part of something bigger is more important … than ever."
This website is general in nature and is provided as a courtesy to you. Information is accurate to the best of Helmsman Management Services' knowledge, but companies and individuals should not rely on it to prevent and mitigate all risks as an explanation of coverage or benefits under a policy or service contract. Consult your professional advisor regarding your particular facts and circumstance. By citing external authorities or linking to other websites, Helmsman Management Services is not endorsing them.