5 MIN READ
Published 09/14/2022
Navigating the labor shortage: 5 tips for businesses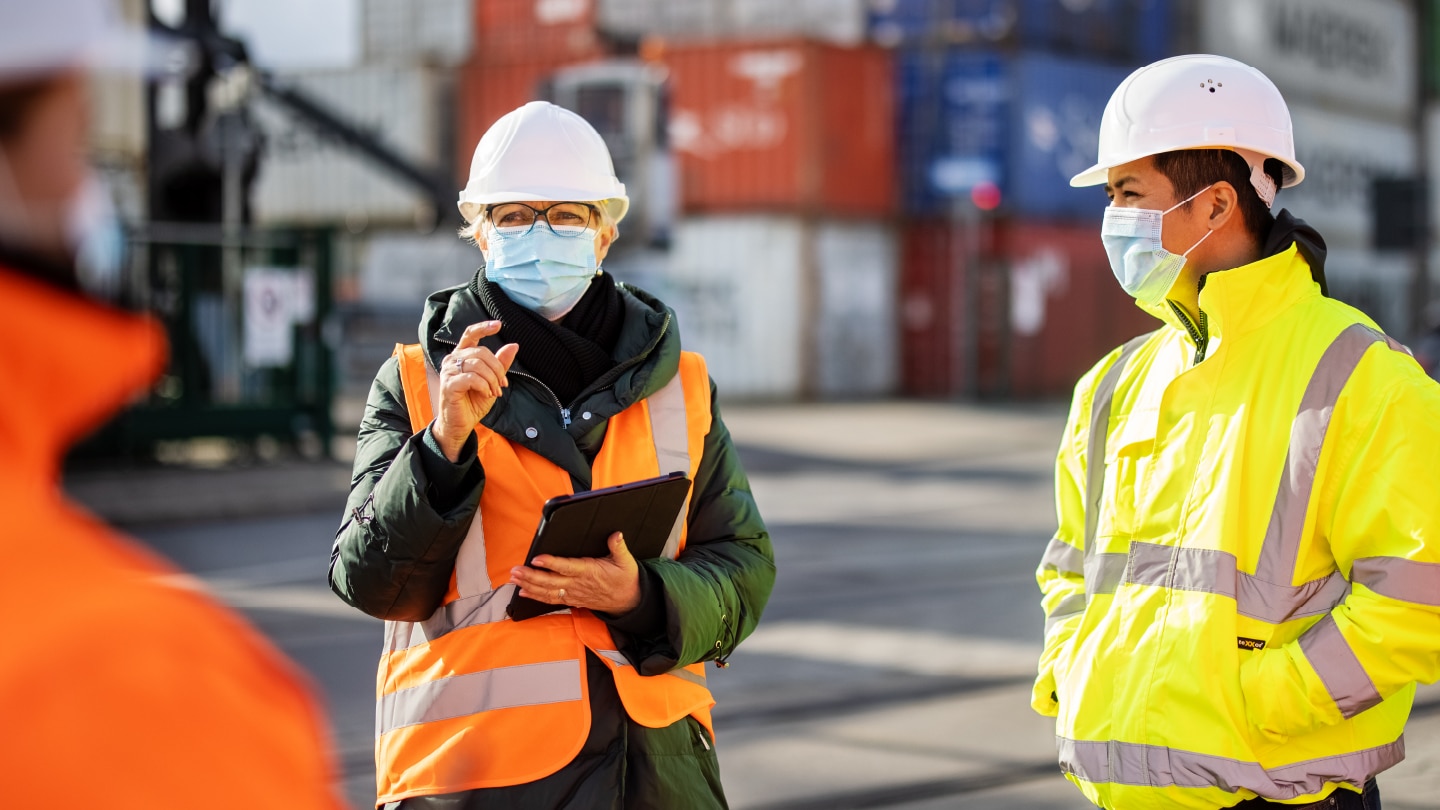 Last year, U.S. businesses added more than 4 million open jobs — many of which won't be filled. It's clear that our nation is facing a labor shortage due to many Baby Boomers deciding to retire early as a result of COVID-19. From restaurants and retail to manufacturing and transportation, today's labor shortage is impacting virtually every industry. However, regardless of the reason behind the labor shortage, the simple fact is that fewer workers are electing to join the workforce at levels sufficient enough to meet the needs of many businesses.
The growing labor shortage has forced many employers to increase the workload for existing employees, along with hiring untrained workers to help fill positions. As a result, workplace injuries have increased, as well as liability risks for on-the-job mistakes. There are also accompanying property and auto exposures that can result from untrained workers misusing equipment or causing accidents.
Mitigating these and other issues begins by understanding what your workforce needs to retain good employees and to keep business moving forward. For example:
5 tips for attracting and retaining talented workers
Beyond reduced productivity, worker shortages can also lead to burnout, poor retention, unplanned absences, and even injury — which is why it's critical for business to address this risk area sooner rather than later.
Provide workplace incentives. The labor shortage has created an increase in employee wages. As a result, a key part of attracting and retaining workers is to offer the pay and benefits they need to thrive. COVID-19 has also prompted many workers, particularly parents, to seek out employers who can offer flexible work options and more comprehensive health and retirement benefits. If your business can offer these benefits, you'll be less likely to experience the strain of the labor shortage.
Attract new talent in untapped areas. Businesses struggling to find talent should consider expanding their talent pool by exploring previously untapped labor sources. For example, industry training programs and apprenticeship programs can connect businesses to young, skilled talent. Businesses might also consider nontraditional sources, such as hiring formerly incarcerated workers and people in rehabilitation programs who may typically experience barriers to entering the workforce.
Relax hiring criteria. Being more flexible with hiring requirements, such as education or experience, may increase the number of applicants for a given position. For example, why not consider hiring non-native English speakers, or workers with past convictions? Taking steps such as increasing onboarding time, pairing new employees with experienced workers, or offering employee incentives for additional education can help prepare employees for their new roles and responsibilities. Providing additional training is another key piece of risk mitigation.
Provide training. We already touched on the fact that hiring workers with less experience can bring additional risk. However, you can help mitigate risk by ensuring that new hires receive adequate training and that they understand all safety processes and procedures. Additionally, you may want to consider investing in diversity, equity, and inclusion training if you have diversified your hiring as a result of the worker shortage. Employees at every level should be prepared to address language and cultural issues that may arise as new employees are onboarded.
Review your risk-management program. Whether you're hiring new employees or experiencing a staffing shortage, today's current environment requires employers to revisit and refocus their strategic risk-management programs. Consider working with a third-party administrator (TPA) who can help recommend strategies to help protect workers and overall operations.
Conclusion
The best way for businesses to navigate a tight labor market is to keep the existing talent they already have, through retention and training programs. By giving workers the knowledge and support they need to be successful in new and existing roles, companies can avoid unfilled positions — and the risks associated with an unprepared or uninformed workforce.
This website is general in nature and is provided as a courtesy to you. Information is accurate to the best of Helmsman Management Services' knowledge, but companies and individuals should not rely on it to prevent and mitigate all risks as an explanation of coverage or benefits under a policy or service contract. Consult your professional advisor regarding your particular facts and circumstance. By citing external authorities or linking to other websites, Helmsman Management Services is not endorsing them.