4 MIN READ
Published 09/14/2022
Staying ahead of social inflation risks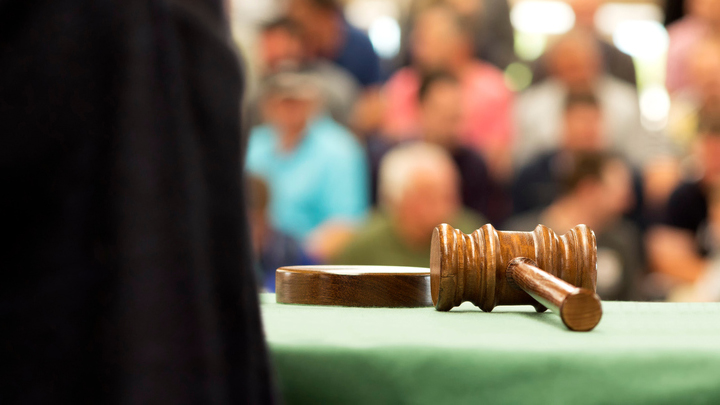 More than just another buzzword, social inflation is when societal and legal trends help to drive more, and bigger, lawsuits that can have a big impact on businesses. And, with civil courts having to work through 24 months' worth of cases postponed by COVID-19, now is a good time to reassess your risk-management strategy.
What's driving social inflation?
The following key issues are helping to contribute to social inflation's impact, which continues to put pressure on businesses' liability risk and costs.
Corporate mistrust. According to a recent Gallup poll, 48 percent of Americans have a negative view of big business and 75 percent say they have some, very little, or no confidence in corporate America. These adverse views can lead to juries who are in favor of claimants versus companies as a way of seeking social justice. Businesses need to be aware of the potentially unified climate in the jury box — particularly if their case involves social and political issues.

Delayed court cases. COVID-19 reshaped courtroom operations for nearly two years, resulting in a 30 percent increase in the backlog in civil court cases. While this delay doesn't directly contribute to social inflation, many cases may see much larger payouts than they would have two years ago because of this growing trend.

A strategic plaintiffs' bar. A well-organized and sophisticated bar has the resources to drive up damage awards. This, and a strong track record of appealing to jurors' emotions, can create extraordinary levels of empathy for plaintiffs. This could have jurors setting aside the facts of cases to do what they feel is right. Unfortunately, this can translate into larger verdicts.

Increase in litigation financing. It has become increasingly common for third-party investors to provide funds to plaintiffs to pursue lawsuits against companies in return for a share of the potential proceeds. This funding has the potential to entice claimants into pursuing litigation where they may otherwise have settled, as well as prompting attorneys to request higher monetary damages.

A physician's letter of protection. A letter of protection is sent by a plaintiff's attorney to a physician, hospital, or other medical professional. If the plaintiff is treated by a physician outside their health insurer's network under a letter of protection, the plaintiff can claim higher damages based on medical expenses billed, because there is no health insurer payment involved. This may inflate the value of a plaintiff's request for damages as it gives the treating physicians an interest in the litigation.
3 strategies for mitigating social inflation risks
Stay informed. Keeping up with evolving societal and legal trends plays a key role in helping businesses to better manage risks and the potential impact on exposures and claims.

Engage with the right team of experts. In a claims situation, having the right lawyer, adjuster, and insurance company on the case from the beginning can help move claims quickly to resolution.

Be prepared. It is important for businesses to be proactive and prepare for whatever resolution strategy they may be in for. For example, running through all possible scenarios to gain meaningful insight into how a jury may view a case allows you to adjust your defense accordingly for the best possible outcome.
Conclusion
A business may not be able to control the course of claims once they get into litigators' hands; however, it can minimize the risk of loss events by reinforcing a culture of safety and continuing to work with its third-party administrator (TPA) to understand the ever-changing landscape. Keep in mind that your TPA knows what impacts your industry and can help you to develop suitable plans.
This website is general in nature and is provided as a courtesy to you. Information is accurate to the best of Helmsman Management Services' knowledge, but companies and individuals should not rely on it to prevent and mitigate all risks as an explanation of coverage or benefits under a policy or service contract. Consult your professional advisor regarding your particular facts and circumstance. By citing external authorities or linking to other websites, Helmsman Management Services is not endorsing them.