3 MIN READ
Published 05/21/2021
Understanding employee risks in a virtual workplace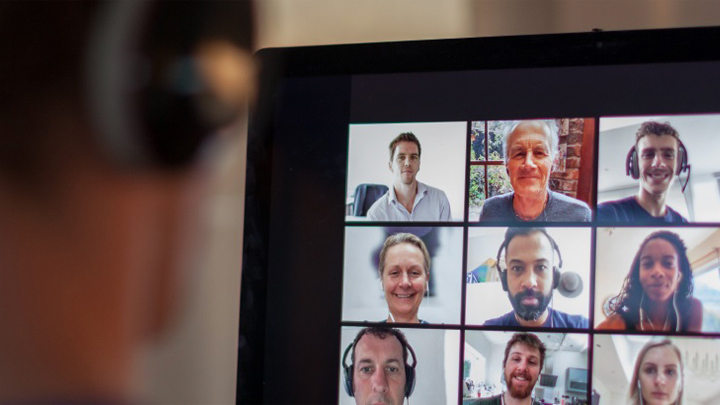 As we slowly recover from COVID-19, many employers are continuing to allow their employees to work remotely. In fact, 66% of employers surveyed said they are planning to allow employees to work from home full-time through 2021, and 73% intend to offer flexible work arrangements once the pandemic is over.1 However, this shift to a virtual workplace has presented new challenges for some businesses. If your company is continuing to move away from traditional work settings, now is the best time to reassess and mitigate work-related risks to employees working from home.
The following are key ways your business can better prepare for remote risks associated with employees working off premises.
Conduct a risk assessment
Have your risks changed with virtual workspaces? As you assess and prioritize work-related risks for individual work groups, consider if these new remote-work locations will be short or long-term.
A few top concerns may include:
Ergonomics – repetitive stress injuries from desk set-up, cords, and more
Same-level fall – slips and trips in employee environment
Mental health – stress and isolation from working alone
Revise operational processes
To better understand and address risks, revisit your existing safety programs and strategies. What gaps need to be covered in this new workplace model? If programs don't currently exist, formalize an approach to assess and help reduce risks to workers. While short vs long-term strategies may look different, it is important to treat your employees consistently.
As you begin your strategic planning:
Create an assessment or feedback process for your business
Develop a process for making decisions about resources
Identify measures of success, e.g. number of touches to online help resources; number of equipment/peripheral purchases
Adjust resources against risk
What can you do to limit risks for your workers? If your business is saving money by having employees working remotely, consider reallocating some of that budget to employee safety. Be sure to include easy access to resources so employees can get the help they need, with a goal of eliminating any possible barriers to the process. Considerations include:
Checking and reallocating resources to support your businesses remote-work strategy.
Developing a purchase/delivery process for equipment, furniture, and supporting tools, keeping ease of order process in mind.
Defining methods to provide training and knowledge sources for workers
In addition, it's critical to consider the ergonomic and environmental risks associated with employees who are working remotely. Environmental risks can include walking surfaces, stairs, and overuse of power strips and outlets in the home – to name just a few.
At Helmsman Management Services, we understand that we live in challenging times. It's why our focus remains on supporting our business partners at every stage with a dedicated team and tailored programs designed to fit your needs.
This website is general in nature and is provided as a courtesy to you. Information is accurate to the best of Helmsman Management Services' knowledge, but companies and individuals should not rely on it to prevent and mitigate all risks as an explanation of coverage or benefits under a policy or service contract. Consult your professional advisor regarding your particular facts and circumstance. By citing external authorities or linking to other websites, Helmsman Management Services is not endorsing them.