3 MIN READ
Published 10/29/2020
Pandemic-related employment claims expected to increase as businesses reopen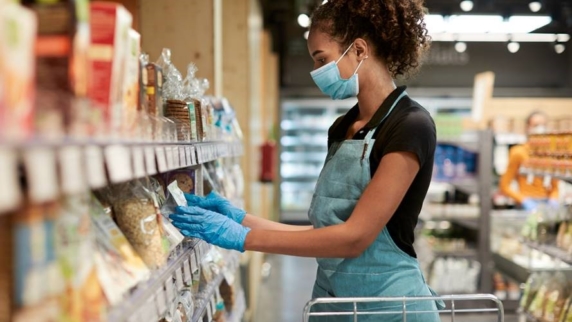 Risk managers weigh-in on the top four employment-related claims facing businesses as they begin the reopening process.
Businesses all over the country are gearing up to meet COVID-19-related guidelines, while determining how to create a safe work environment for their employees and customers. But as they begin the reopening process, evidence shows that the potential exists for lawsuits and claims related to employment practices and wage and hour liability.
Here are four types of potential employment claims your business may be up against as you begin the reopening process, including feedback from claims and human resource professionals, risk managers and in-house attorneys.
Leave- and discrimination-related charges.
Many employees grappling with the effects of COVID-19 are requesting time off from work. A covered employer who denies the requested leave, requests improper documentation, or retaliates against an employee for taking such leave may be subjecting themselves to potential exposure to a claim of violation of the Family and Medical Leave Act (FMLA), the Families First Coronavirus Response Act (FFCRA), or state-equivalent laws.
Discrimination-related charges
It is anticipated that employees perceived as "unhealthy" or "high risk" may be subject to disparate treatment, or conversely, may seek accommodations because they are fearful to return to work. As well, employees may seek leave for stress caused by the coronavirus that has adversely affected the employee's state of mind. In addition to discrimination based on disability, employers could face claims of discrimination based on national origin, race, or age in connection with the etiology of COVID-19.
Whistleblower retaliation
Driven by fear and uncertainty, employers have already seen a marked increase in complaints by employees about workplace safety, exposure to COVID-19, and adherence to local and state public health orders and/ or the Occupational Safety and Health Administration (OSHA) directives regarding social distancing, disinfecting workstations, and/or other decrees. Other whistleblower claims could arise based on improper execution of the FFCRA, and other employment protections under state and federal law.
Breach of employment contract
As companies scale down operations, many are faced with the inability to perform their obligations under employment contracts which set out specific terms, including dates of employment and compensation structure. Employers may find themselves in a litany of lawsuits filed by employees claiming breach of contract and other contract-related causes of action in connection with either termination of employment agreements or pay reductions that are contrary to the terms of the agreements.
Under the federal WARN Act, a covered employer must provide advanced written notice to employees who may be subject to a plant closure or mass layoff, as defined under the law. Given the sudden and immediate impact of COVID-19 on businesses, employers are arguing that it is virtually impossible to provide the required 60-day notice under the federal mandate. We can expect to see litigation arise from violations of the federal WARN Act.
Wage- and hour-related claims
Employers may have to contend with employee claims that employers failed to provide and/or pay for all required meal periods, rest breaks, and overtime for remote and on-site employees.
As employees continue to work remotely, they will seek reimbursement for expenses incurred involving the use of their personal cellphone, electricity, internet usage, or other home office costs. Employers are advised to review company policies with respect to reimbursement and the relevant law in the employer's jurisdiction, and develop a strategic plan of action accordingly. Failure to do so will result in claims for failure to reimburse expenses, which may, in certain jurisdictions, entitle the employee to attorney's fees if the employee prevails on the cause of action.
This website is general in nature and is provided as a courtesy to you. Information is accurate to the best of Helmsman Management Services' knowledge, but companies and individuals should not rely on it to prevent and mitigate all risks as an explanation of coverage or benefits under a policy or service contract. Consult your professional advisor regarding your particular facts and circumstance. By citing external authorities or linking to other websites, Helmsman Management Services is not endorsing them.