3 MIN READ
Published 11/14/2019
4 ways to add empathy and advocacy to workers comp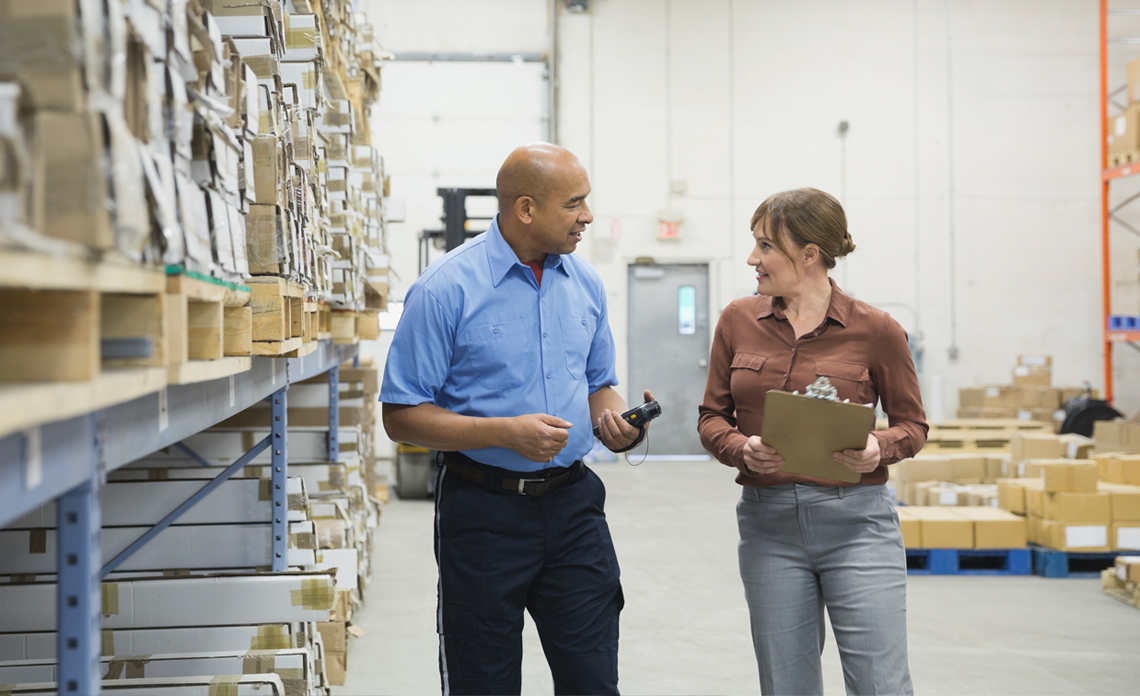 A workplace injury does harm, not just to a person's body, but to their fundamental sense of security. Injured and out of work, an employee's suffering may be compounded by anxiety, one that may be unintentionally amplified by our traditionally opaque and task-oriented workers comp model. 
"Claims begin with an investigation, which right off the bat sets a negative tone," said Wesley Hyatt, Senior Vice President, Workers Compensation Claims, Helmsman Management Services. "In the traditional model where only the compensable injury matters, injured workers can often feel as though no one truly cares about their well-being."  
But there is a meaningful alternative: replacing antagonism with advocacy, rooted in genuine empathy for the injured. Although we may think of empathy as a subjective feeling, it can and should be a management objective achieved through deliberate action. 
Advocating for Empathy
"We strongly believe that taking a more holistic and human approach produces better claim outcomes for both injured workers and their employers," said David Dwortz, President, Helmsman Management Services. 
Fulfilling a more empathetic approach, however, demands a different kind of management mindset. "The training can't just be about the technical and medical components. We must train people on how to build that empathetic connection. Developing those soft skills is an ongoing process," Hyatt said.  
In practice, a successful advocacy process begins with these four steps: 
Engage employers and employees.
Empathy, by definition, is personal, intimate, and direct. Employers can mitigate worker anxiety with manager compassion, beginning with the managers employees know best – the ones they directly work for and with.  
"Advocating for injured workers works best when the employer shares that same mission. For an injured worker, there's nothing quite like having their manager express their support and a desire to have them back to work as soon as possible," Dwortz said.  
Seek multiple ways to express empathy, from informal acts of kindness – such as "get-well-soon" cards – to formal recovery initiatives, such as counseling services and/or innovative opportunities: as an example of the latter, Helmsman sponsors volunteer efforts at local nonprofits as part of its return-to-work program. 
Go beyond tasks to anticipate needs.
Of course there are a number of procedures that must be fulfilled to streamline recovery. But when employers look beyond immediate need to anticipate looming concerns, they demonstrate a "pro-worker" attitude that is so much more than proforma. 
For example, when the Helmsman claims team learned that eight tornadoes had landed in May, 2019, they anticipated the consequences of the storms and helped workers in the tornadoes' paths access medicines, clinical care, and claims payments.  
"Our people took that initiative on their own—and that demonstrates a real shift in mindset. The focus first and foremost is on helping people. Most of the people we contacted were surprised and touched by the effort taken to make sure they were okay," said Hyatt. 
Prioritize convenience.
Calls, appointments, forms: these and many more procedural necessities can be experienced as bureaucratic nightmares by the very workers they are intended to help. 
"To make the claims experience as easy as possible for injured workers, we need to engage with them in ways that are most convenient for them. That means incorporating technologies that they want to use," said Dwortz. 
For Helmsman, that means explaining the complete workers comp process, "soup to nuts," with a personalized video message sent to each injured worker, available at their own time and pace.  
"We're also piloting a ride-sharing program to help injured workers get to their medical appointments," said Hyatt.  "They order the ride through an app on their smart phone just as they would for any other occasion and we cover the payment. Since the injured worker is using a familiar service, it's one less thing for them to worry about."
Speak their language.
Workers comp has evolved a language of its own, one that may make perfect sense to risk professionals, but that can actually delay recovery by confusing workers.  
"Getting injured already adds a lot of stress to a person's life, and the workers comp process often makes it worse because it's so confusing to navigate. It's our obligation to make it as simple as possible, and we decided to start by explaining things in a way that injured workers can more easily understand," Hyatt said.  
After reviewing conversations between claims specialists and injured workers, Helmsman realized it could build worker confidence by simplifying claims vocabulary to be both more familiar and less intimidating. In Helmsman's model, claims rhetoric is replaced with "real" language, such as:  
"compensable" to

 "covered"

 

"electronic funds transfer" to

 "direct deposit"

 

"lost time" to

 "recovery"

 

"investigation" to

 "review"

 

"closed" to

 "resolved"
Be an Advocate For Advocacy
In an environment where retaining skilled workers is at a premium, worker advocacy has never been more important.  
"There is a fight for talent. For businesses, there is strategic advantage in attracting and retaining top talent, and that includes those who have been injured on the job. Helping injured workers recover and return to work is more important than ever," said Dwortz.  
Today, advocacy remains a core Helmsman practice. "Advocacy has always been in our DNA, and now we're taking it to the next level," said Dwortz. "We are shifting the mindset from 'How do I get this claim closed?' to 'How do I help this person?' It's a rewarding journey for everyone involved in the process." 
This website is general in nature and is provided as a courtesy to you. Information is accurate to the best of Helmsman Management Services' knowledge, but companies and individuals should not rely on it to prevent and mitigate all risks as an explanation of coverage or benefits under a policy or service contract. Consult your professional advisor regarding your particular facts and circumstance. By citing external authorities or linking to other websites, Helmsman Management Services is not endorsing them.