3 ways businesses can mitigate risk in a post-COVID world - Helmsman
Due diligence: 3 Ways businesses can mitigate risk in a post-COVID world

For more than a year, businesses in virtually every sector have scrambled to keep up with the uncertain and rapidly evolving economic landscape under the pandemic. Today, due to vaccine rollouts and the declining number of COVID-19 cases being reported, some restrictions are being lifted. As a result, many organizations are hoping for a return to some degree of normalcy. However, this gradual transition doesn't mean that businesses can stop worrying about risk mitigation. In fact, the post-COVID world poses a whole new set of risks that business owners will need to address in the coming months ahead.
Here, we take a deep dive into three strategies companies can adopt to mitigate risk in 2021 and beyond, from reducing technology exposures to re-evaluating risk portfolios for the post-COVID economy.
3 strategies to reduce post-pandemic risks
Maintain COVID-19 safety protocols
The U.S. recently reached a milestone for COVID-19 vaccinations with 50% of the population having received at least one shot. And while it's tempting to fully relax safety standards, we aren't out of the woods yet. In fact, scientists still aren't clear how the novel coronavirus will continue to impact daily life in the months and years to come.


Because of this, it's important for businesses (large or small), to continue to maintain cleaning protocols and other risk-mitigation strategies implemented during the pandemic. For example, some companies are choosing to retain a digital-first model to help keep employees and customers safe. Other policies, like encouraging employees to stay home when they feel sick and continuing to provide personal protective equipment can also help reduce risk. Plus, these protocols can have other benefits. The Centers for Disease Control and Prevention reported that during the pandemic, the U.S. experienced historically low levels of flu transmission — due in large part to masks, social distancing, and use of disinfectants. Maintaining a clean workspace means fewer sick days and a healthier overall workforce.  


2. Assess potential technology exposures
During the transition to a mostly digital-first workforce in March of 2020, many companies made a quick pivot to new technologies that would support business continuity. Because of the frenzied nature of this transition, however, some companies found themselves at increased risk for technology exposures. McKinsey reports that many chief security officers have found themselves straining their virtual private networks and patching legacy systems to protect against increasing cybersecurity attacks. Since the pandemic began, targeted email attacks (often called spear-phishing) are at seven times their usual levels—and that's just one example of ballooning security threats under COVID-19.


Companies that implemented band-aid solutions back in March 2020 are urged to revisit their solutions and consider secure, long-term technologies to support their hybrid workforce. Regardless of your approach, every business can benefit from assessing technology risks, looking for security gaps, and ensuring that due diligence has been taken to protect the company from costly security breaches.
3. Re-evaluate risk-management strategies
No matter your industry, chances are that COVID-19 has changed your risk portfolio. Perhaps your company incurred unexpected debt during the pandemic. Maybe the market for your product shifted––for better or worse—or supply-chain changes impacted your bottom line. According to Deloitte, even traditionally less-volatile investments like real estate, have experienced significant swings because of COVID-19, with hospitality- and entertainment-related real estate on the decline and an increased demand for telecommunications and data centers.
To ensure that your current coverage reflects your new risk portfolio, make a time to connect with your insurance carrier and broker to assess new risks and how to manage them. For example, you may have additional coverage needs as your business retrains and upskills employees, addresses changes in your product line, protects itself against shifts in the supply chain, and more. 
Preparing for the Next Normal
Today, as the COVID-19 vaccine helps to significantly reduce the impact of the virus, the pandemic has fundamentally changed how America does business. To prepare for the "next normal," it's important for companies to actively take steps to help reduce risk, protect employees, and ensure business continuity—because if COVID-19 has taught us anything, it's to expect the unexpected.
This website is general in nature, and is provided as a courtesy to you. Information is accurate to the best of Helmsman's knowledge, but companies and individuals should not rely on it to prevent and mitigate all risks or as an explanation of coverage or benefits under an insurance policy. Consult your professional adviser regarding your particular facts and circumstance. By citing external authorities or linking to other websites, Helmsman is not endorsing them.
Adapting to a new courtroom reality

The COVID-19 pandemic has created a push toward virtual litigation, affecting events from arbitrations and depositions to bench trials and summary jury trials. We're identifying the ripple effects to help companies know the true risk of litigation and prepare accordingly.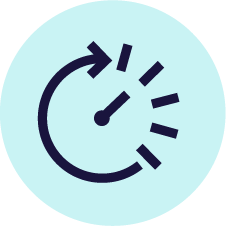 Cases are coming to trial faster.
Without travel to consider, it's easier to coordinate and schedule trials. If your company is involved in litigation, it's important to be ready to move faster than you might normally expect.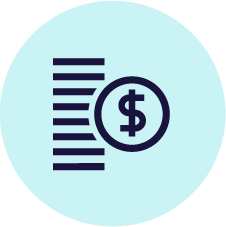 Outsize verdicts are still in play.
It's too early to know if the nuclear verdict trend will withstand the move to virtual litigation, but we've seen juries hold companies liable and assign large penalties.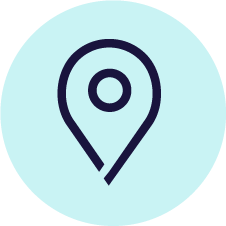 State-by-state preference complicates the picture.
Differences from state to state, and more specifically region by region within states, could make it hard to draw conclusions about how virtual litigation impacts award size. In sections of states that push for virtual trials, we expect to have more data from which to gather insights. In areas that are reluctant to push for a virtual trial when one or both parties are opposed, it will likely take more time to get a read.
Situations are ripe for inference.
With juries gathered and meeting more frequently and litigation moving at a faster pace, there's an abundance of insights to gather. We're taking advantage, carefully tracking outcomes and identifying trends that can help us plan optimal strategies and guide clients best.
In a September trial conducted via Zoom, a Florida jury handed a $411M verdict1 to a trucking company, deciding in favor of the plaintiff, a motorcyclist who sustained severe injuries in a 45-vehicle collision in 2018.
This may be the biggest verdict ever decided against a defendant consisting of a single company.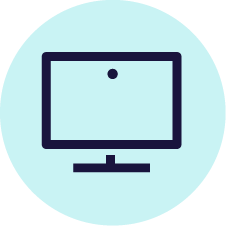 No computer, no jury.
Jurists need computers and internet access to participate. This requirement could inadvertently limit many from participating as jurors and change the composition of juries. And that means we might see a rise in appeals based on objections that jury pools are not representative.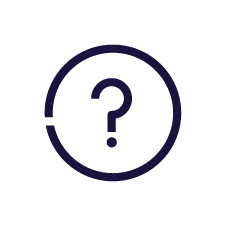 What we're doing to help protect clients now
It's too risky to wait for a crystal-clear picture to help companies properly evaluate the risk of litigation and keep a lid on claims costs. That's why we put two types of training in motion as soon as virtual litigation kicked off.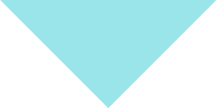 Rigorous training for legal teams.
In September, Liberty Mutual's new Virtual Advocacy Academy began preparing our legal teams and claims specialists for a virtual environment. It includes sessions on topics that range from preparing witnesses to presenting an oral argument. Each segment is recorded for easy reference.
Preparing counsel for virtual scenarios.
Suddenly doctors and lawyers that typically remain behind the scenes in a courtroom are getting face time. With virtual training, our teams ensure they are providing the best possible defense by preparing counsel to present themselves effectively in this new environment.
To learn more about virtual litigation and how we're preparing for its impact, please contact your Helmsman representative.
Managing the impact of social inflation

New attitudes have led to a costly rise in liability claims. Get the details and see what we're doing to help protect your interests.
The impact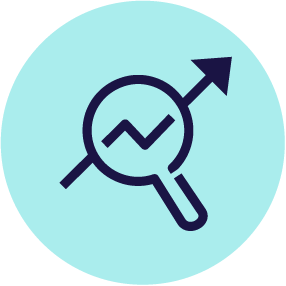 The industry average general liability combined ratio was estimated at 104 percent for 2019,1 extending this streak
to six years of underwriting losses.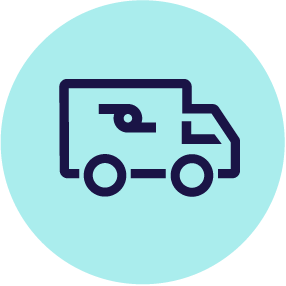 The industry average auto liability combined ratio was 110 percent for 2019,2 extending losses to
the auto segment.
The why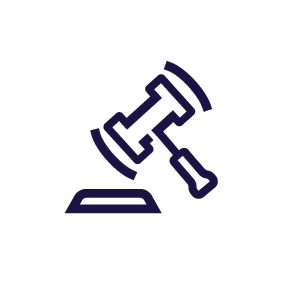 The plaintiffs bar
Advertising and
technology encourage
outsized verdicts.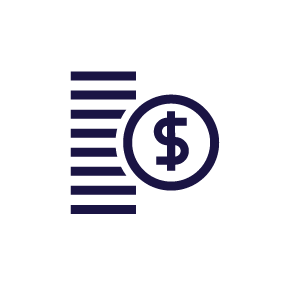 Litigation funding
Outside investors are paying
claimants' legal fees for a
piece of the potential award.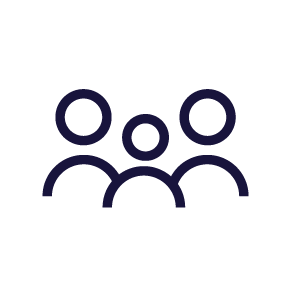 The jury's new stance
Forty-two percent of jurors go
by what they think is fair,
not by the law.3
Our six inflation-calming strategies
Sharpen our risk control approach.
Work closely with customers and legal for the best expertise for each case.
Strive to improve public perception.
Maximize claims management with top-flight specialists, proactive strategies, and innovative analytics.
Emphasize pretrial prep, flagging cases we shouldn't take to court early; going to court as ready as can be.
Invest in data and analytics to guide strategy, control costs, and win favorable verdicts.
Learn more about our liability claims management approach to social inflation.
We're here to help.
Want to learn more about how you can protect your company from today's litigious environment and the higher costs it poses?

Contact your Helmsman representative today.
1 Conning General Liability Insurance Segment Report, Mid-Year 2019; ALM Intelligence and Validity)
2 Conning forecast and analysis Q1 2020
3 https://www.law.com/nationallawjournal/2019/06/05/top-100-verdicts-2018-chart/
5 key practices to help manage supply chain risks
Today's supply chains are complex and can be difficult to manage — even in the best of circumstances. So, when disrupters such as natural disasters, cyberattacks, pandemics, equipment breakdowns, and supplier delays occur, managing risks that could significantly impact your business' supply chain becomes even more challenging.
Recent events stemming from the spread of the novel COVID-19 virus demonstrate the widespread effect disruptions can have on companies and their supply chains. According to a recent survey, 94 percent of the Fortune 1000-Opens in new window saw coronavirus supply chain disruptions. In addition, social distancing mandates caused many businesses worldwide to close or downsize -Opens in new windowtheir operations.
Whatever the cause, what remains clear is that breaks in the supply chain affect nearly all industries. Having a proactive strategy that closely manages all supply chain partnerships, as well as the company's own operations, is critical to help keep your supply chain running smoothly.
The benefits of supply chain risk management
Ensuring the continuity of your business depends on its resilience during a major disruption and how quickly it can resume operations. Companies with an established plan on how to best mitigate supply chain disruptions will find themselves in a better position to pivot successfully when responding to specific crisis-related events. Key benefits of proactive supply chain risk management include:
Early detection of a potential crisis event
Continuity in production and deliveries
Quicker response times to help minimize profit losses and maintain business operations
Better safeguarding of a company's good reputation and customer following
Improved transparency in supplier transactions and tracking product journeys
Verification of secondary sourcing when delays or quality may be in question
A competitive boost in market share when a common risk occurs
A more structured approach for minimizing potential supply chain disruptions
Here are five supply chain risk-management practices that could help manufacturers and distributors minimize potential supply chain disruptions:
Create a formal business continuity plan.

A business continuity plan is a system of prevention of and recovery from potential threats to a company. Simply put, a plan helps businesses minimize supply chain disruptions during a crisis by assisting them in a quicker recovery time to resume operations after a disaster, including a hurricane, fire, pandemic, or other event. Creating a business continuity plan typically involves:

Assessing your geographic area and operations to identify possible interruptions, including technological disruptions such as cyberattacks and data breaches
Establishing alternatives for business operations, such as identifying temporary facilities, backup suppliers, additional staffing, and alternative routes for shipments; and gaining access to vital equipment
Creating a cross-functional team to help facilitate recovery
Securing important data, such as customer and employee records, business contracts, and financial information
Establishing procedures for communicating with your employees, customers, the media, and community and government agencies

Maintain relationships with supply chain partners.

A healthy supply chain depends on nurturing and maintaining relationships with your supply chain partners (as well as their partners). This involves getting to know your suppliers, manufacturers, distributors, and any other partners on your supply chain you work with and the role they and other parties play in your company's network. Questions to ask about your supply chain suppliers may include:
What means of safety benchmarks and specifications do they use in product design and development?
Do they adhere to U.S. safety codes and consensus standards? Obtain verification, especially from those partners that supply critical products or components.
What documentation can they provide of quality control processes to verify the function and safety of the final product?
Can they fulfill your operational needs to meet production expectations? Do they have business continuity plans in place?
How do they manage cybersecurity risks and protect intellectual property?
Establish a contingency plan in key areas.
In a crisis, having access to extra inventory and equipment, as well as a diversified pool of suppliers, is critical. Considerations for contingency planning should include:
Diversifying suppliers across geographic regions and not having to rely solely on overseas sources that could be impacted by catastrophes or political instability
Creating relationships with alternative supply chain partners, including suppliers, distributors, and transporters, so you have a readily available source of replacement parts, equipment, and inventory
Establishing a strategic spread of multiple facilities in different geographic locations to provide support to affected operations
Confirming that network access is secure and information is backed up regularly
Put product safety and quality control at the forefront.
Making product safety a business priority helps protect customers and your business against product liability lawsuits and product recalls — major disrupters to your supply chain and operations. This should include:
Conducting regular evaluations to qualify and select your suppliers
Establishing a written design review process that identifies relevant safety codes, quality specifications, and consensus standards that should be met by all supply chain partners
Discussing with your customers design specifications and final applications of products
Conducting regular quality control audits or independent product testing to ensure quality is consistent with expectations and that no safety issues are present
Reviewing instructions, user warnings, maintenance manuals, and other marketing, sales, and technical communications used in conjunction with each product
Retaining all documentation of processes and decisions throughout the product life cycle
Creating a checklist of all product recall procedures to allow affected inventory to be identified and removed from the supply chain quickly
Work with your risk-management partners to mitigate exposures.
It's vital for your company's risk-management, financial, and legal teams to establish formal contracts with all supply chain partners and to review your risk-management program with your insurance broker and third-party administrator regularly. Key areas to address include:
Reviewing details in partner contracts that establish specific terms and conditions, roles, responsibilities, and service expectations, and assigning liability appropriately
Defining the process for resolving known or suspected product safety risks and clarifying which parties will respond to a product defect event and in what manner
Verifying that all supply chain partners use contractual provisions that protect your business from negligent acts or defective supplies they provide you. Be sure to get legal review of contract language and match insurance coverage with your exposure
Reviewing the company's and supply partners' insurance programs to ensure limits are appropriate and to identify potential gaps in coverage
Positioning your supply chain for the future
Maintaining the delivery of essential goods and services and preventing losses in your business can be a time-consuming task. As the global supply chain widens and becomes more complex, businesses will have a stronger need for risk-management best practices to help them identify issues quickly and to ensure that the proper systems are in place to better respond and recover.
Want to know more about how Helmsman Management Services could help protect your brand, operations, and relationships you've worked so hard to build? Let's talk.-Opens in new window
Managing Risks to Counter Growing Liability Losses

General trends in technology, outsourcing, and legal variables are often beyond any one enterprise's control, but careful attention to risk management and claims handling practices can mitigate the overall impact of liability exposures. 
As 2019 segues into a new decade, enterprises, third-party administrators, and insurers must monitor – and make potential accommodations for – the following trends. 
Jurors demand responsibility.
When liability issues land in the courtroom, another important perspective comes into play: that of the jury. Motivated by a deepening sense of social responsibility, many jurors hold businesses to high standards of accountability, expecting them to pay for an injured party's physical and non-physical damages. Therefore, juries are increasingly inclined to make more punitive and pain-and-suffering awards. 
Outsourcing complicates exposure. 
A tight labor market – particularly for auto drivers – has encouraged businesses to meet growth pressures with outsourced labor, expanding the "shared economy." But the increased distance between employee and employer has not deterred an increase in liability exposures. 
Consider the impact of an established e-commerce industry that depends on meeting consumer demands for near-instant gratification. To allow for rapid one-day or same-day shipping, businesses often reach beyond their in-house capacity to outsource delivery options that may include drivers operating their own vehicles. 
"That introduces a whole new element of risk," said Meg Sutton, Senior Vice President & Manager, US Casualty Claims. "Often companies will outsource thinking they've eliminated their auto exposure. But they may still be responsible for ensuring that a qualified driver is behind the wheel, even if it's not a company vehicle or your employee." 
Convenient technology complicates liability.
The same technology that promises less work can simultaneously make liability more complicated. In a semi-autonomous vehicle, an accident that once would have been attributed to the driver may now be assigned to multiple parties: the vehicle owner, the original equipment manufacturer, or the developer of the vehicle's software. 
Complexity grows as more companies automate the value chain through technologies such as 3-D printing, robotics, artificial intelligence, and others. As the chain expands, more parties contribute to (and are accountable for) the development, adoption, and outcomes of these automated processes. Given their complexity, anticipating consequences becomes more difficult, yet more urgent. To gain greater control of their liability exposure, Sutton insists, "Businesses should also consider how new technologies may affect the 'foreseeability' of incidents." 
Looking Ahead of the Risk Curve 
In this evolving landscape, companies are encouraged to reassess their risk mitigation strategies and claims handling procedures to be sure they are aligned with the new realities of general liability. It's critical to work with a third–party administrator that has the skills, experience, and expertise to help you assess your policies in light of changing technology.  
By addressing complex liabilities head on, businesses can signal to all parties involved, including potential jurors, the depth of their commitment to safety. 
This website is general in nature, and is provided as a courtesy to you. Information is accurate to the best of Helmsman's knowledge, but companies and individuals should not rely on it to prevent and mitigate all risks or as an explanation of coverage or benefits under an insurance policy. Consult your professional adviser regarding your particular facts and circumstance. By citing external authorities or linking to other websites, Helmsman is not endorsing them.