2021 Workplace Safety Index: the top 10 causes of disabling injuries - Helmsman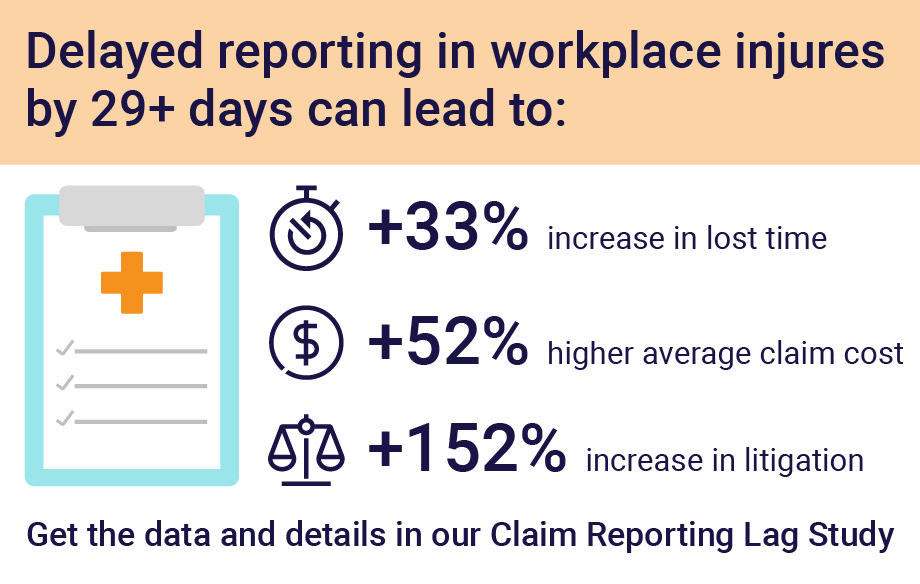 New tools empower employees, promoting better healing and healthier businesses.

Capabilities that simplify employee recovery
Our website encourages participation and follow-through by making it simple for injured workers to: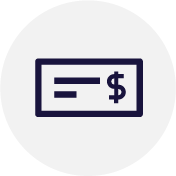 Find out when a
check is coming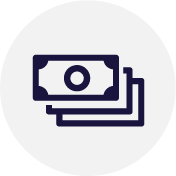 Set up direct
deposit for faster
access to payment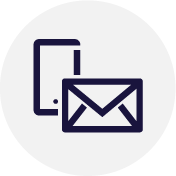 Contact
adjusters and
specialists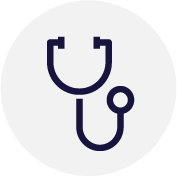 Find
medical care
providers Get answers to common
questions
Engagement that helps improve return to work outcomes
Providing tools like this shows employees you have their back, which can help: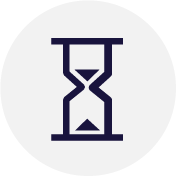 Reduce
downtime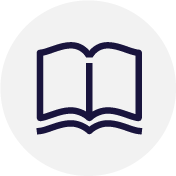 Preserve
institutional
knowledge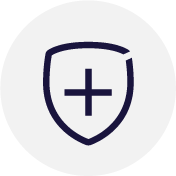 Protect
company culture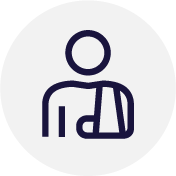 Reduce costs
by improving workers
compensation claim
outcomes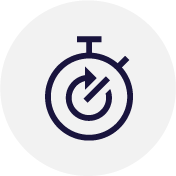 Optimize
production
Why it works
Winner of the 2020 Business Insurance Innovation Award, the website was built from the worker's point of view, using the following four pillars of injured worker advocacy:
Empathy.

Put yourself in workers' shoes to anticipate and meet their needs.
Clarity.

Use clear, simple language that makes the goals and process easy to understand.
Connection.

Keep the employer and employee
in the loop.
The right care.

Keep the employer and
employee in the loop.
It's hard to overstate the impact of COVID-19 on our communities and the businesses we serve. And while the situation continues to change, and hopefully will improve in time, the impacts to insurance will be felt for many months and years to come. Brokers and risk managers should keep these key areas of focus in mind as we navigate these issues throughout 2021 and beyond.
Key Workers Compensation Impacts of COVID-19
Transmission prevention
Government agency guidance is evolving — monitor and swiftly implement new recommendations, including:
| | |
| --- | --- |
| ✔ | Using cleaning log sheets |
| ✔ | Posting signage requiring social distancing and masks |
| ✔ | Supplying PPE |
| ✔ | Documenting training efforts, incidents of noncompliance, and steps to enforce safety protocols |
| ✔ | Maintaining notification procedures, contact tracing, and other actions taken to determine work-relatedness of exposures |
| ✔ | Learn more about vaccination from the CDC's Essential Workers Covid-19 Vaccine Toolkit. |
Despite vaccine1 advancements, guidelines2 to minimize the spread will remain in place throughout much of 2021.
Claims issues
Cataloging compliance and preparedness efforts is a key component of navigating COVID-19 claims and helping to minimize additional liability.
Timely claims reporting is critical; delayed claims typically: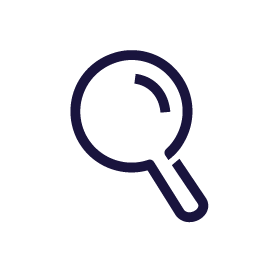 Are harder to investigate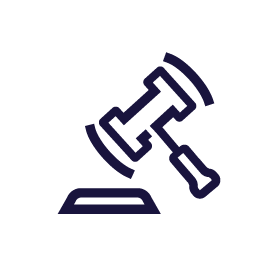 Are more likely to involve litigation
Cost more overall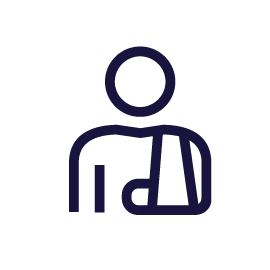 Take longer for injured workers to return
More than 20 states3 have workers compensation presumptions of compensability rules in place.
These laws shift the burden to the employer of proving that an employee's COVID-19 injury was not work related.
Long-term impacts
COVID impacts vary by patient; while many recover fully, some experience relapses and new symptoms for weeks or months.
Longer-term health impacts include:
| | |
| --- | --- |
| ✔ | Shortness of breath |
| ✔ | Fatigue |
| ✔ | Cognitive issues |
| ✔ | Cardiovascular effects |
| ✔ | Gastrointestinal issues |
| ✔ | Intolerance to physical or mental activity |
| | |
| --- | --- |
| ✔ | Low-grade fever |
| ✔ | Muscle and joint pain |
Other workers compensation impacts
Injury creep can occur when injured workers face treatments delays if providers: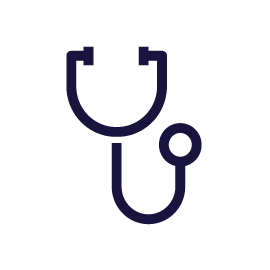 Some facilities may postpone certain elective surgeries based on capacity challenges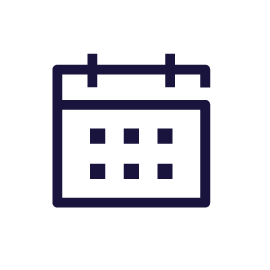 Physical therapy or medical evaluations may be less frequent or be managed virtually by telemedicine
Some businesses have adjusted operations, downsized, or closed temporarily; workers compensation impacts can include:
| | |
| --- | --- |
| ✔ | Reduced WC claims volume for some businesses |
| ✔ | Limited light duty or return to work opportunities |
| ✔ | Switching costs to train workers on different jobs |
All these factors can increase claim durations and create new workplace risks.
Contact your representative today to see how we can help.
From risk control guidance to claims handling expertise, we're here for you.
1. https://www.cdc.gov/coronavirus/2019-ncov/vaccines/8-things.html
2. https://www.cdc.gov/coronavirus/2019-ncov/your-health/need-to-know.html
3. https://www.ncci.com/Articles/Pages/COVID-19.aspx
Your safety and well-being are our primary concern. These suggestions are general in nature, so you should ensure that any activities you contemplate comply with all federal, state, and local COVID-19 orders impacting your facilities or operations as well as CDC guidelines for social distancing, hygiene, and other recommended best practices.
Our risk control services are advisory only. We assume no responsibility for: managing or controlling customer safety activities, implementing any recommended corrective measures, or identifying all potential hazards.
No attempt has been made to interpret any referenced codes, standards, or regulations. Please refer to the appropriate government authority for interpretation or clarification.
The COVID-19 pandemic has created a push toward virtual litigation, affecting events from arbitrations and depositions to bench trials and summary jury trials. We're identifying the ripple effects to help companies know the true risk of litigation and prepare accordingly.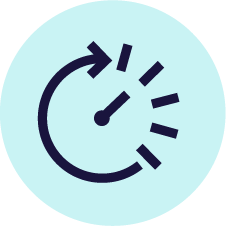 Cases are coming to trial faster.
Without travel to consider, it's easier to coordinate and schedule trials. If your company is involved in litigation, it's important to be ready to move faster than you might normally expect.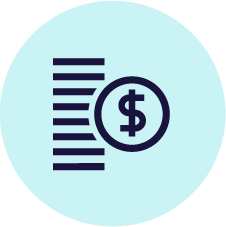 Outsize verdicts are still in play.
It's too early to know if the nuclear verdict trend will withstand the move to virtual litigation, but we've seen juries hold companies liable and assign large penalties.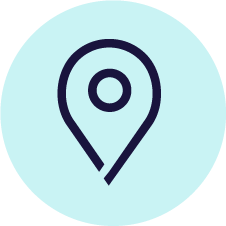 State-by-state preference complicates the picture.
Differences from state to state, and more specifically region by region within states, could make it hard to draw conclusions about how virtual litigation impacts award size. In sections of states that push for virtual trials, we expect to have more data from which to gather insights. In areas that are reluctant to push for a virtual trial when one or both parties are opposed, it will likely take more time to get a read.
Situations are ripe for inference.
With juries gathered and meeting more frequently and litigation moving at a faster pace, there's an abundance of insights to gather. We're taking advantage, carefully tracking outcomes and identifying trends that can help us plan optimal strategies and guide clients best.
In a September trial conducted via Zoom, a Florida jury handed a $411M verdict1 to a trucking company, deciding in favor of the plaintiff, a motorcyclist who sustained severe injuries in a 45-vehicle collision in 2018.
This may be the biggest verdict ever decided against a defendant consisting of a single company.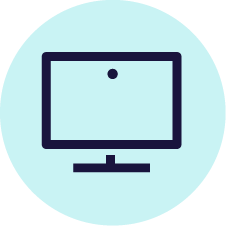 No computer, no jury.
Jurists need computers and internet access to participate. This requirement could inadvertently limit many from participating as jurors and change the composition of juries. And that means we might see a rise in appeals based on objections that jury pools are not representative.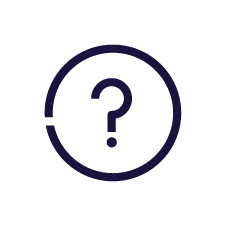 What we're doing to help protect clients now
It's too risky to wait for a crystal-clear picture to help companies properly evaluate the risk of litigation and keep a lid on claims costs. That's why we put two types of training in motion as soon as virtual litigation kicked off.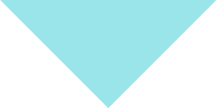 Rigorous training for legal teams.
In September, Liberty Mutual's new Virtual Advocacy Academy began preparing our legal teams and claims specialists for a virtual environment. It includes sessions on topics that range from preparing witnesses to presenting an oral argument. Each segment is recorded for easy reference.
Preparing counsel for virtual scenarios.
Suddenly doctors and lawyers that typically remain behind the scenes in a courtroom are getting face time. With virtual training, our teams ensure they are providing the best possible defense by preparing counsel to present themselves effectively in this new environment.
To learn more about virtual litigation and how we're preparing for its impact, please contact your Helmsman representative.
New attitudes have led to a costly rise in liability claims. Get the details and see what we're doing to help protect your interests.
The impact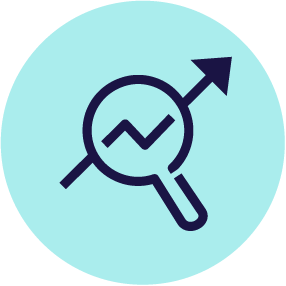 The industry average general liability combined ratio was estimated at 104 percent for 2019,1 extending this streak
to six years of underwriting losses.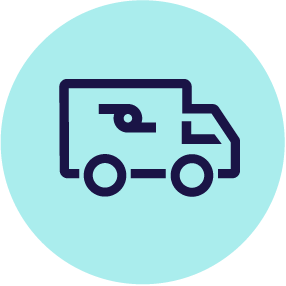 The industry average auto liability combined ratio was 110 percent for 2019,2 extending losses to
the auto segment.
The why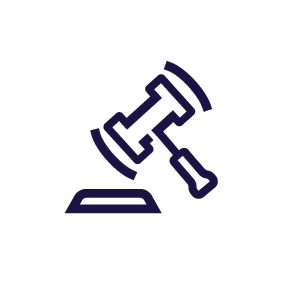 The plaintiffs bar
Advertising and
technology encourage
outsized verdicts.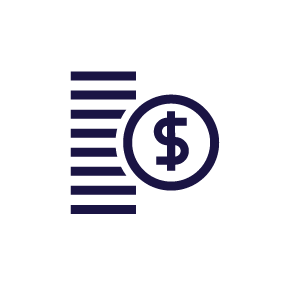 Litigation funding
Outside investors are paying
claimants' legal fees for a
piece of the potential award.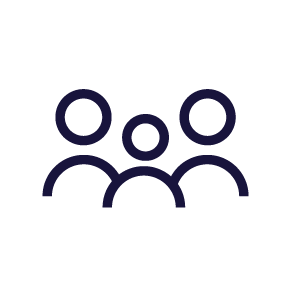 The jury's new stance
Forty-two percent of jurors go
by what they think is fair,
not by the law.3
Our six inflation-calming strategies
Sharpen our risk control approach.
Work closely with customers and legal for the best expertise for each case.
Strive to improve public perception.
Maximize claims management with top-flight specialists, proactive strategies, and innovative analytics.
Emphasize pretrial prep, flagging cases we shouldn't take to court early; going to court as ready as can be.
Invest in data and analytics to guide strategy, control costs, and win favorable verdicts.
Learn more about our liability claims management approach to social inflation.
We're here to help.
Want to learn more about how you can protect your company from today's litigious environment and the higher costs it poses?

Contact your Helmsman representative today.
1 Conning General Liability Insurance Segment Report, Mid-Year 2019; ALM Intelligence and Validity)
2 Conning forecast and analysis Q1 2020
3 https://www.law.com/nationallawjournal/2019/06/05/top-100-verdicts-2018-chart/
The 2020 Workplace Safety Index (WSI) shows that the total cost of serious workplace injuries has exceeded $59 billion per year, or more than $1 billion per week.
The good news is, the vast majority of workplace injuries could be reduced or prevented through thoughtful, proactive risk control measures. And the first step is understanding how these accidents happen. That's where Helmsman Management Services can help.
Created from research by Liberty Mutual Insurance, our 2020 WSI identifies the top 10 causes of serious workplace injuries — those that cause employees to miss work for at least five days. In addition, we've ranked them according to their direct cost to businesses, based on medical and lost-wage expenses.
The workplace safety index at a glance
Disabling workplace injuries cost businesses more than


$59 billion


per year.
Here are the facts:
| | |
| --- | --- |
| • | $59 billion: total cost of disabling workplace injuries |
| • | $53 billion: total cost of the top 10 disabling workplace injuries |
| • | You can learn to protect your business — and your employees — by understanding how injuries happen. |
| • | Work with experienced professionals to help mitigate these risks. |
The top 10 causes of workplace injuries cost U.S. businesses over $1 billion per week. Check out the top 10 causes of workplace injuries below.
The top 10 causes of disabling workplace injuries:
Make sure to work with a trusted TPA to examine workplace injuries in your own business, and how you can effectively reduce those risks. Because a safer workplace isn't just good for employees; it's good for the bottom line.
1. Based on Bureau of Labor Statistics data for "Overexertion involving outside sources" See BLS definitions manual for further detail.
2. Based on Bureau of Labor Statistics data for "Struck by object or equipment" See BLS definitions manual for further detail.
3. Based on Bureau of Labor Statistics data for "Other exertions or bodily reactions" See BLS definitions manual for further detail.
4. Based on Bureau of Labor Statistics data for "Roadway incidents involving motorized land vehicle" See BLS definitions manual for further detail.
5. Based on Bureau of Labor Statistics data for "Struck against object or equipment" See BLS definitions manual for further detail.
6. Based on Bureau of Labor Statistics data for "Caught in or compressed by equipment or objects" See BLS definitions manual for further detail.
Study Methodology:
The annual Workplace Safety Index is based on information from Liberty Mutual Insurance, the U.S. Bureau of Labor Statistics (BLS) and the National Academy of Social Insurance. Liberty Mutual and BLS injury data are analyzed to determine which events caused employees to miss five or more days of work. The index then ranks those events by total workers compensation costs, which include medical and lost-wage payments.
To capture accurate injury cost data, each index is based on data three years prior. Accordingly, the 2020 index reflects 2017 data.